Notifications & Support
Automated failed payment notifications
Ezypay will notify you of any failed payments that occurred during the billing cycle. Our system automatically updates the customer record to include failed payment information and fees. We also inform your customer that their payment has failed, the reason why and provide all assistance to ensure a successful rebill.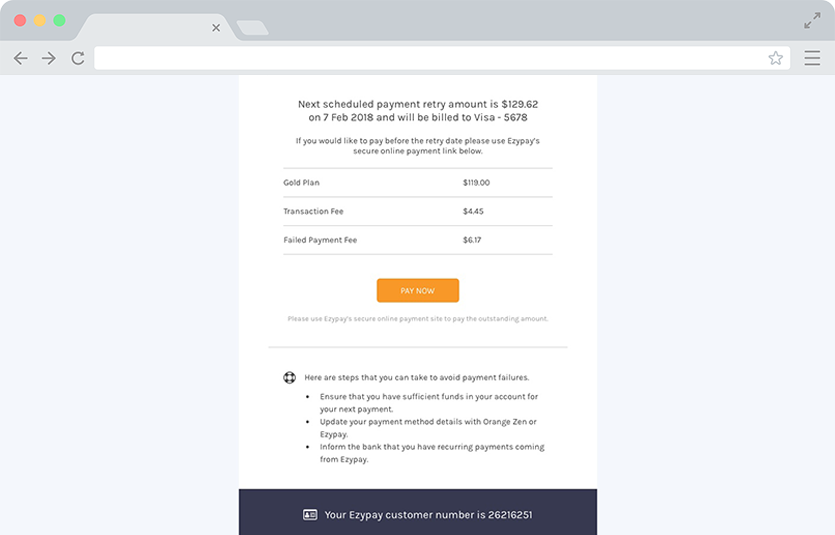 Failed Payment Handling
Rebill, continue billing or stop billing
3 ways to handle failed payments:
Rebill - The rebilling process is triggered after the failed payment occurs and a notification is sent to the customer.
Continue Billing - The customer is notified about the failed payment and amount is listed in the Outstanding Payment Report. Ezypay will continue to collect the next regular debit even if the amount from the last cycle is outstanding.
Stop Billing - Halt payment if the cause of failed payment is not resolved. If the issue is still unresolved after 10 days, Ezypay sends another failed payment notification to the customer.
Failed Payment Handling
Further customise the rebilling process
Change the collected amount, debit date or completely remove outstanding payments. You decide whether to recover, write-off or add an outstanding failed payment amount to the next collection cycle.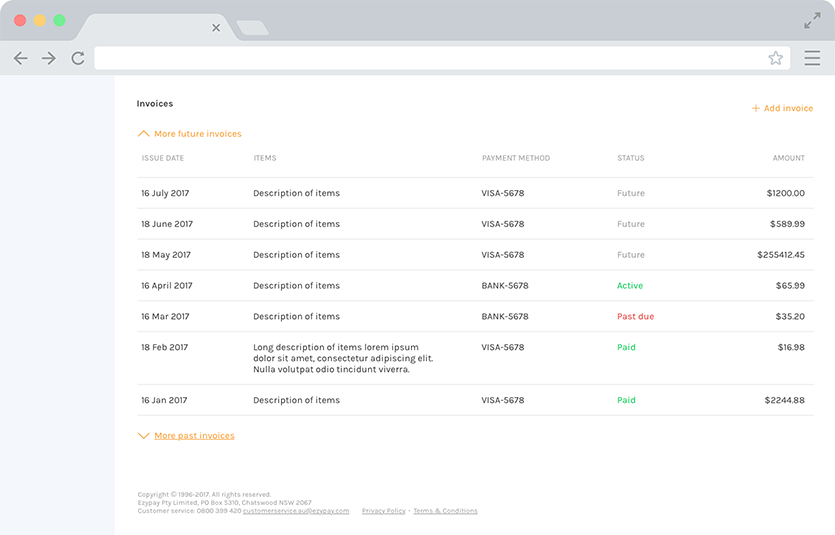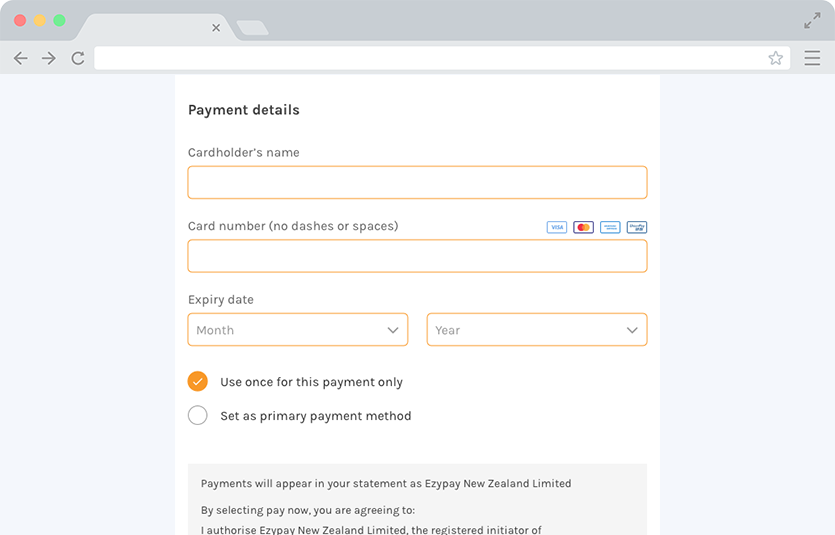 Payment Recovery
Direct debit recovery options for failed payments
Empower your customers to instantly resolve all failed payments online via credit card in real-time. Our Pay-Me-Today payment recovery link is included in all fail payment notifications sent to affected customers.