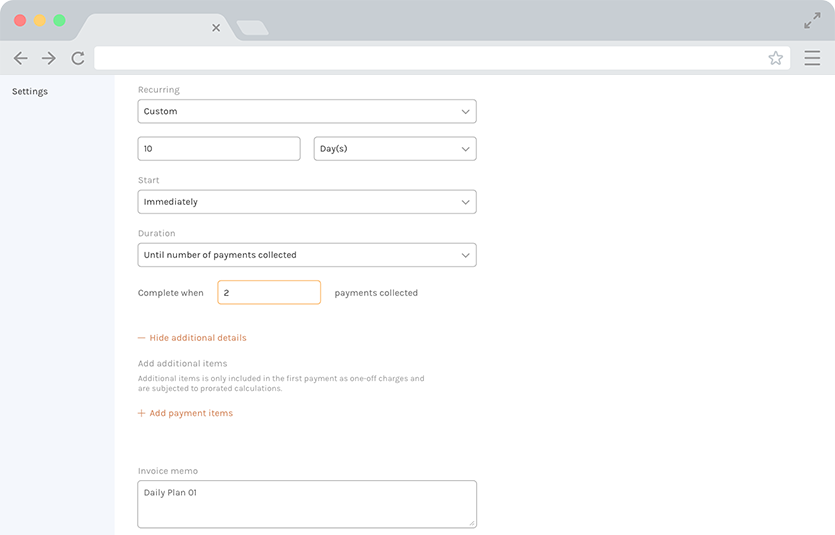 Payment Collection
Flexible payment collection adaptable to any type of plan
You create a payment plan, and Ezypay will do the rest. Our solution can automatically collect from your customers, and caters for a range of arrangements, from one-off to recurring payments and even advanced collections. We are flexible and can support any one-off or permanent changes to payment dates, methods or plans to keep your customers satisfied and help them pay you.
Multiple Payment Options
Support and track direct debit and online card payments
We handle payments via direct debit banking, online payments, debit cards and credit cards. Our online payment gateway is a fast, convenient and secure way to pay with Visa, MasterCard and AMEX. Real time notifications are sent to customers confirming their card payment success or failure. Avoid outstanding payments and give your customers time to resolve payment issues with their bank or Ezypay.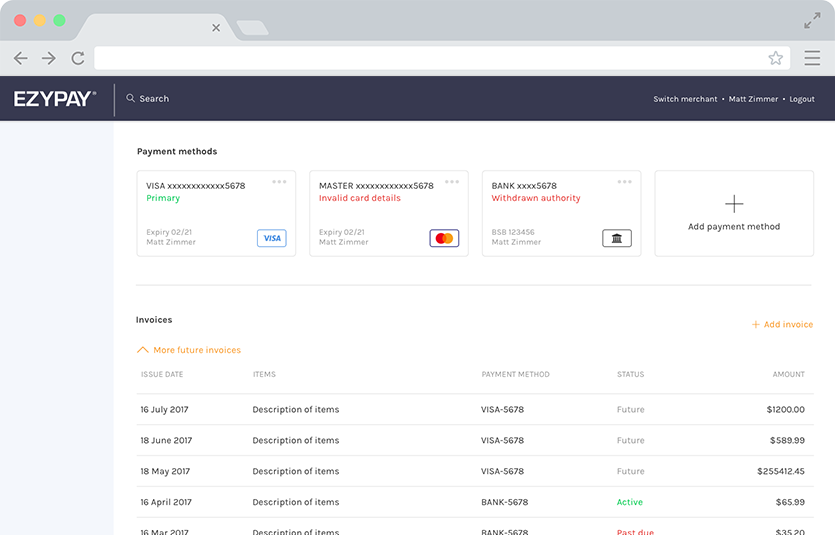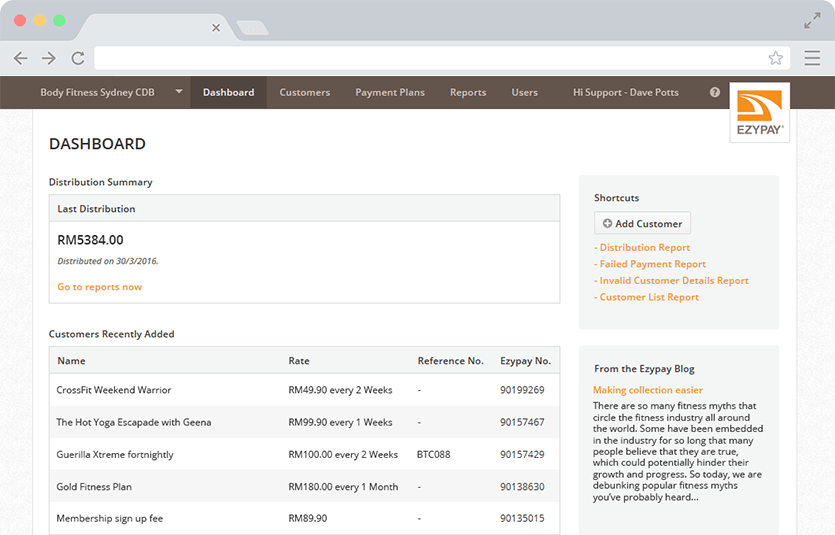 Cross Border Settlements
Collect global payments the local way
Local and global support is provided for all our clients so you can avoid any unexpected currency conversions fees, reduce false declines and save costs. Make it convenient for your customers and improve your accounting transparency by billing in the customer's local currency. Ezypay's payment plans will automatically convert payments from local currency into your preferred currency.