Payment Plans
Flexible and responsive subscription management software
Save time, costs, and get paid. Easily set up multiple payment plans with pre-defined payment instructions such as debit amount, payment type, frequency, and terms of payment. Once set up, customers can sign up, and you can manage your payment plan templates across a variety of devices – web, mobile or tablet.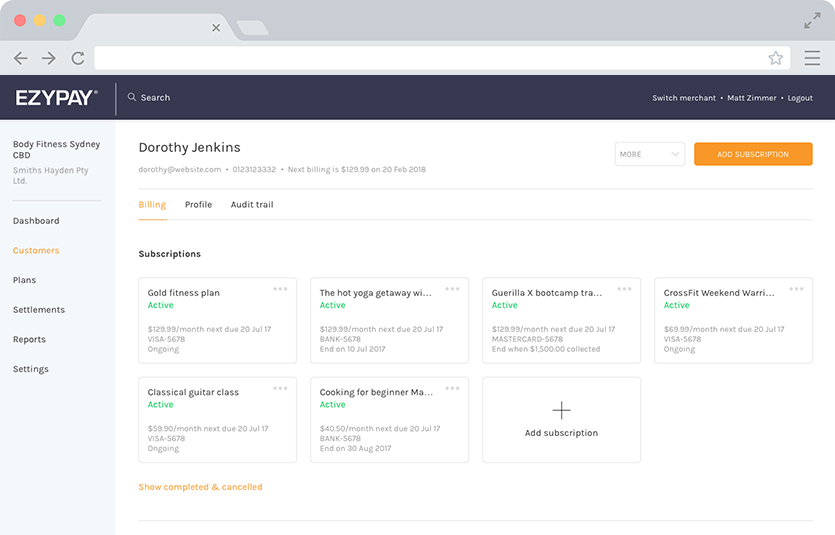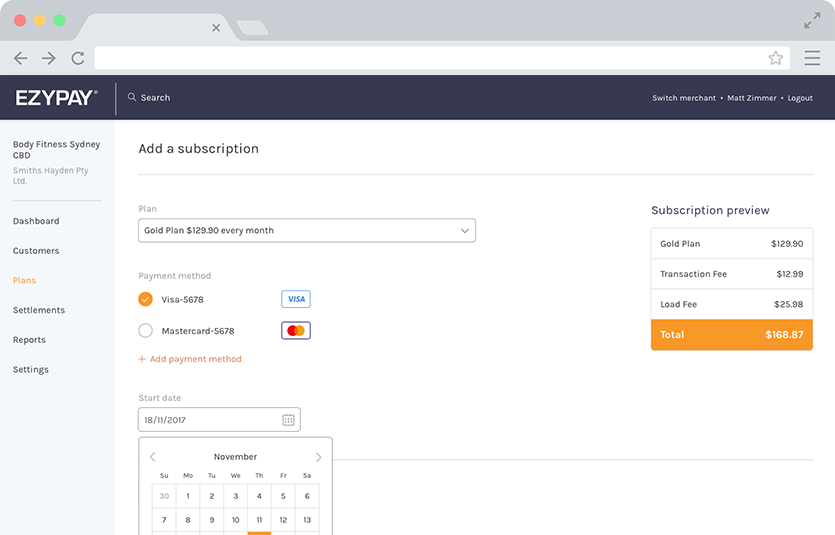 Manage Add-Ons and Promotions
Payment plans that support your marketing campaigns
Entice customers and drive revenue with promotional plans to support your marketing and sales strategy. Easily create exclusive, limited, or ongoing subscription plans and product bundles with add-ons, special offers, free trials, and promotional discounts with a click of a mouse.
Upgrades and Downgrades
Price adjustments made easy
Ezypay's subscription billing software offers automatic price adjustments and prorated amount calculations. Meaning you can decide on pricing and upgrade, or downgrade subscription payment plans without having to worry about any complex manual calculations and formulas.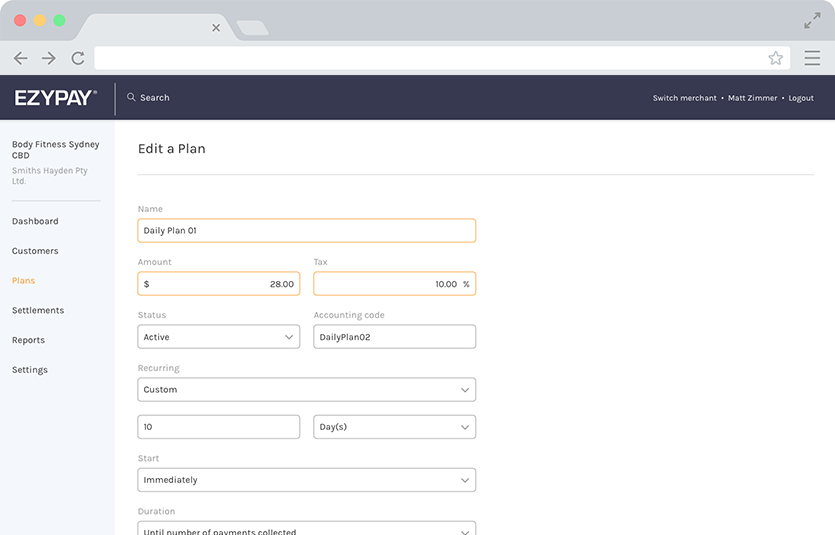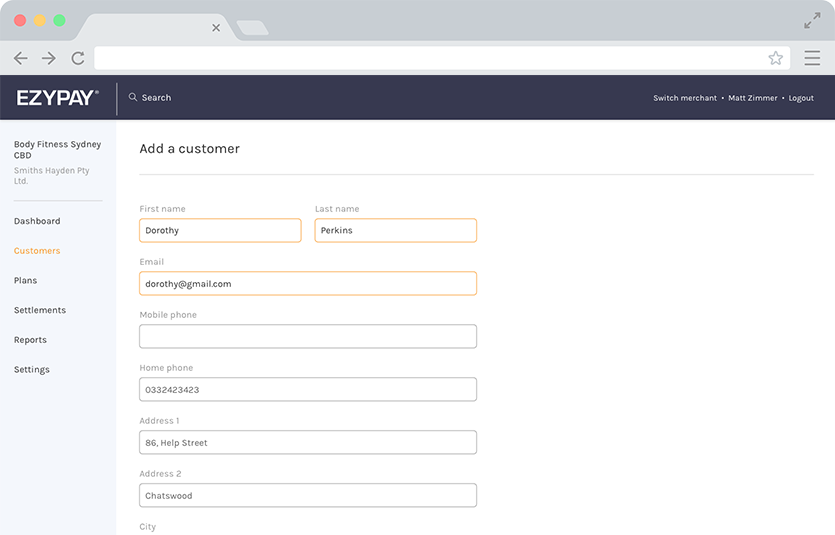 Adding Payment Plans
Create a payment plan in 5 steps
Step One: Access your Ezypay account
Step Two: Click on the Payments Plans tab on the top navigation bar.
Step Three: Click on the +Add button
Step Four: Once you have completed all the required fields, the orange Confirm button will appear. Click Confirm to add the payment plan.
Step Five: You can now add customers to the payment plan under the Customers tab.
Need more help? Contact our friendly customer service team today.