Customer Sign-up & Payment Forms
Create and customise your online forms all in one place
Hassle-free, fully customised forms. Easily create online sign-up and payment forms and customise them for your brand, with your logo, styling, payment options, as well as any additional information specific to your business, such as Terms & Conditions or legal documentation.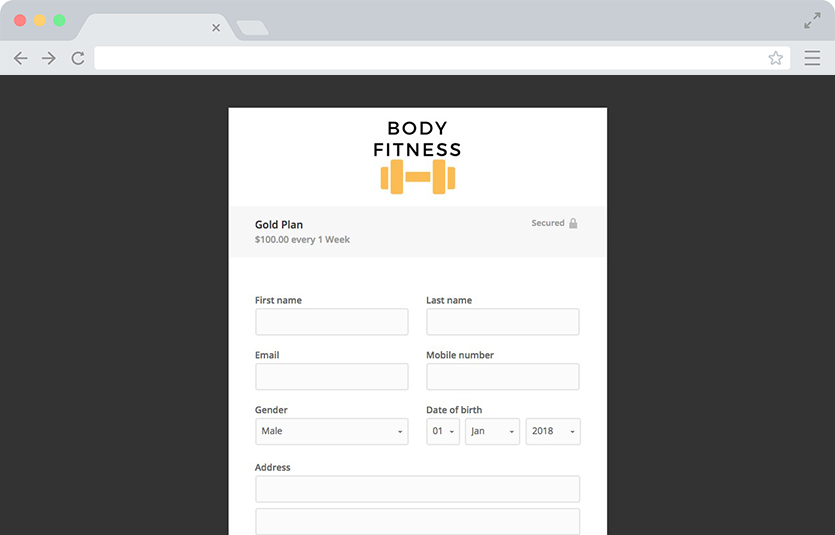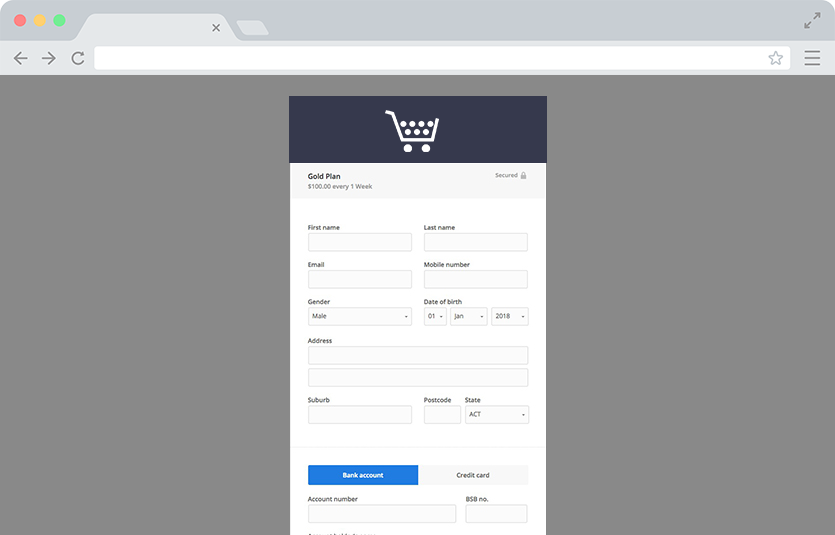 Website & Social Media Integration
Accept sign-ups and online payments from websites and social media
Simplify the payment process for frictionless sales. Easily share your forms and accept online payments from your websites, social media channels and emails. Every form you create, whether sign-up or payment forms, will have a unique URL that you can share with current and prospective customers across all your online channels.
Automate Communications and Notifications
Automate customer notifications and never be late again
Keep your customers informed with immediate notifications, triggered by specific events and actions such as a customer sign-up, failed payment or payment method changes. Ensure transparency and constant engagement with your customers the smart way, thanks to our automated features that eliminate the need to manually send emails.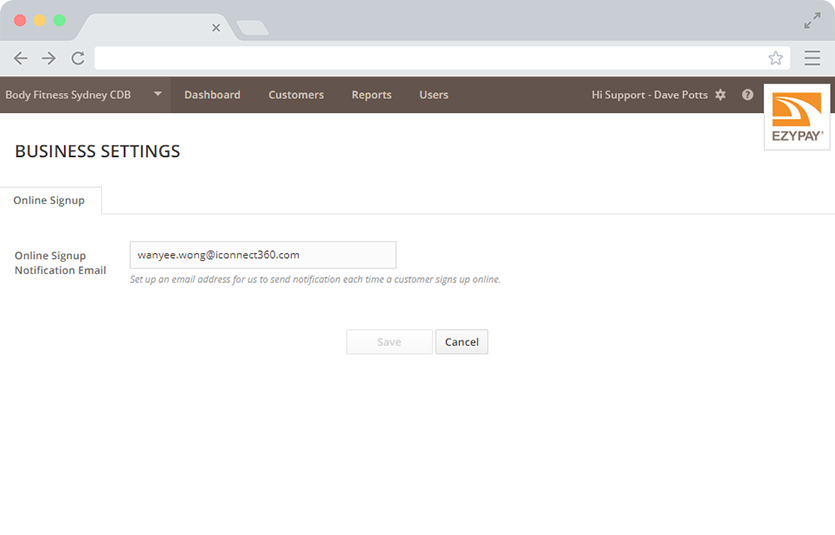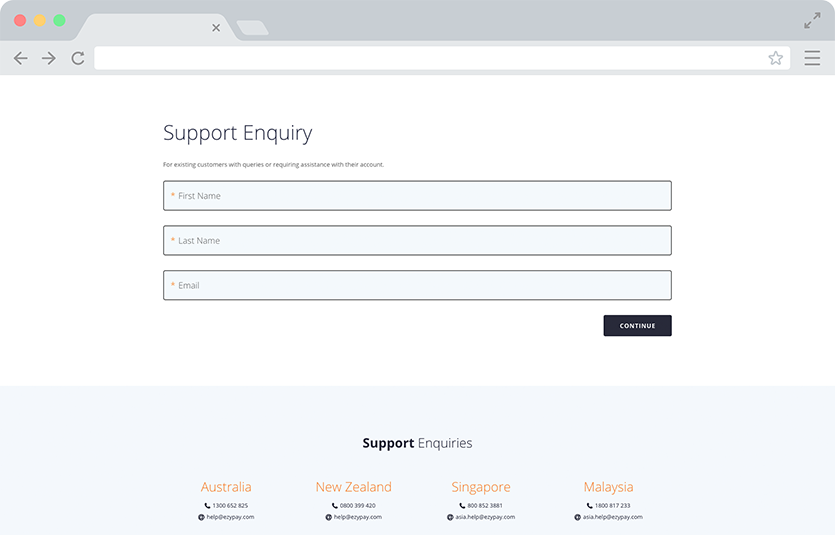 Customer Service Support
Here to help with customer enquiries
Issues or enquiries about payment? Your customers can directly contact Ezypay for support and help. As your payment platform, our team will promptly provide assistance and resolve any payment-related issues your customers are experiencing. Leave it to us, we'll get it sorted.