For both small and large football and sports clubs, managing payments and membership fees can be an overwhelming task. Traditional manual payment processing can lead to significant administrative and financial burdens, causing undue headaches. Automated billing is one way that clubs can streamline their financial operations, reducing manual tasks and creating more time for organisers to focus on fostering a favourable member experience.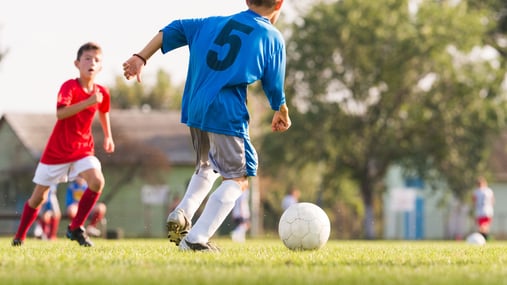 How do sports leagues benefit from automated billing?
Clubs of all sizes can benefit from automated billing, with the ability to take the payment responsibility out of the hands of members and collect payments automatically, based on the agreed payment schedule. They can also benefit from a reduction in administration time and an increase in both financial stability and payments flexibility.


Improved membership management

One of the main advantages of using an automated payments solution is the reduction in administration tasks for club staff. For small football and sports clubs, manual payment processing can be a significant pain point due to the immense amount of time that is required. From following up, sending reminders and processing the payments, administrators are forced to use time that could be better spent providing an improved service to their members. Automating payment collection frees club administrators from the burden of manual payments and allows them to foster an exceptional sports experience.


Financial improvements

Financial performance is important for football and sports clubs of all sizes, so implementing ways to improve financially stability goes a long way in helping leagues thrive. Manual payment processing can harm this financial stability, with the possibility of members making payments late, for the wrong amount, or not at all. Using an automated payments solution takes the payment responsibility away from members and allows clubs to regain control of their payments. Businesses that incorporate automated billing into their payments arsenal experience increases in their collection rates and cash flow, while also seeing a reduction in late payments and revenue leakage. An added feature of using a payments solution is the failed payment handling. When done right, businesses can further increase their collection rates by automatically re-attempting failed transactions. With improved financial positions, football and sports clubs can reinvest this extra revenue to improve facilities, reduce membership fees and grow the club.
Flexible payment options
Another benefit of automated payments solutions is the payments flexibility it gives league administrators and members. Automated payment solutions often allow members to pick from a number of payment methods and billing cycles (i.e weekly, monthly or yearly). This gives leagues the ability to tailor payment plans to individuals, significantly improving the affordability of memberships and allowing more people to get involved with the club. By making it easier for members to pay, football and sports clubs can expect more members to join, which means more revenue for them!
Which sports can benefit from automated billing
Automated billing has benefits for any sport club that features a regular membership model, with the ability to split membership payments up across the length of the season. This makes payments easier and more convenient for parents and participants. Sports that can benefit from automated billing include (but are not limited to):
Football

Rugby

Australian Rules Football

Basketball

Tennis

Swimming

Netball

Boxing and Martial Arts

Cricket

Golf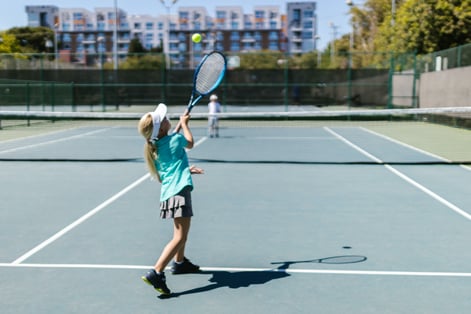 How to choose the right payment method based on club size


Small clubs

Before a football or sports club can decide on a solution, they should have a good understanding of their needs. For smaller clubs with limited numbers, a free to use standalone solution would be best suited to meet their needs. By offering subscription plan management in an easy to use platform, these small clubs can get the most out of automated subscription payments without sacrificing their bottom line.
Larger clubs

In contrast, most large football and sports clubs would have adopted a member management solution. The benefit of using a solution like this is in the increased control that club administrators have. These member management solutions often have payments integrated into their solution, meaning both club administrators and members can receive a seamless payments experience in an all in one solution.
Streamline payments with Ezypay's subscription payment solutions

Ezypay offers a subscription payments solution to fit both small and larger clubs. Small clubs can benefit from Ezypay's standalone platform, allowing them to create bespoke payment plans and offer their members more payment methods. Best of all, our standalone platform is free to use, with no ongoing fees for football and sports clubs.
For large clubs, Ezypay has a suite of robust APIs to integrate directly into existing software platforms. By embedding Ezypay subscription payments into your existing member management platform, you can create a seamless, all-in-one solution, to both manage and bill your members.
Automated billing is a game-changer for football and sports clubs when it comes to managing payments and membership fees. By embracing this efficient and secure payment option, clubs can streamline their financial operations, reduce administrative burdens, and ensure timely payments. With benefits like improved membership management, flexible payment options, and simplified handling of extras and variable payments, automated billing is the key to unlocking efficiency and member satisfaction. By partnering with trusted providers like Ezypay, clubs and leagues can take their payment processes to the next level, optimising their operations and delivering an exceptional sports experience for all.
Discover more about Ezypay for sports clubs, or you can contact our sales team here.