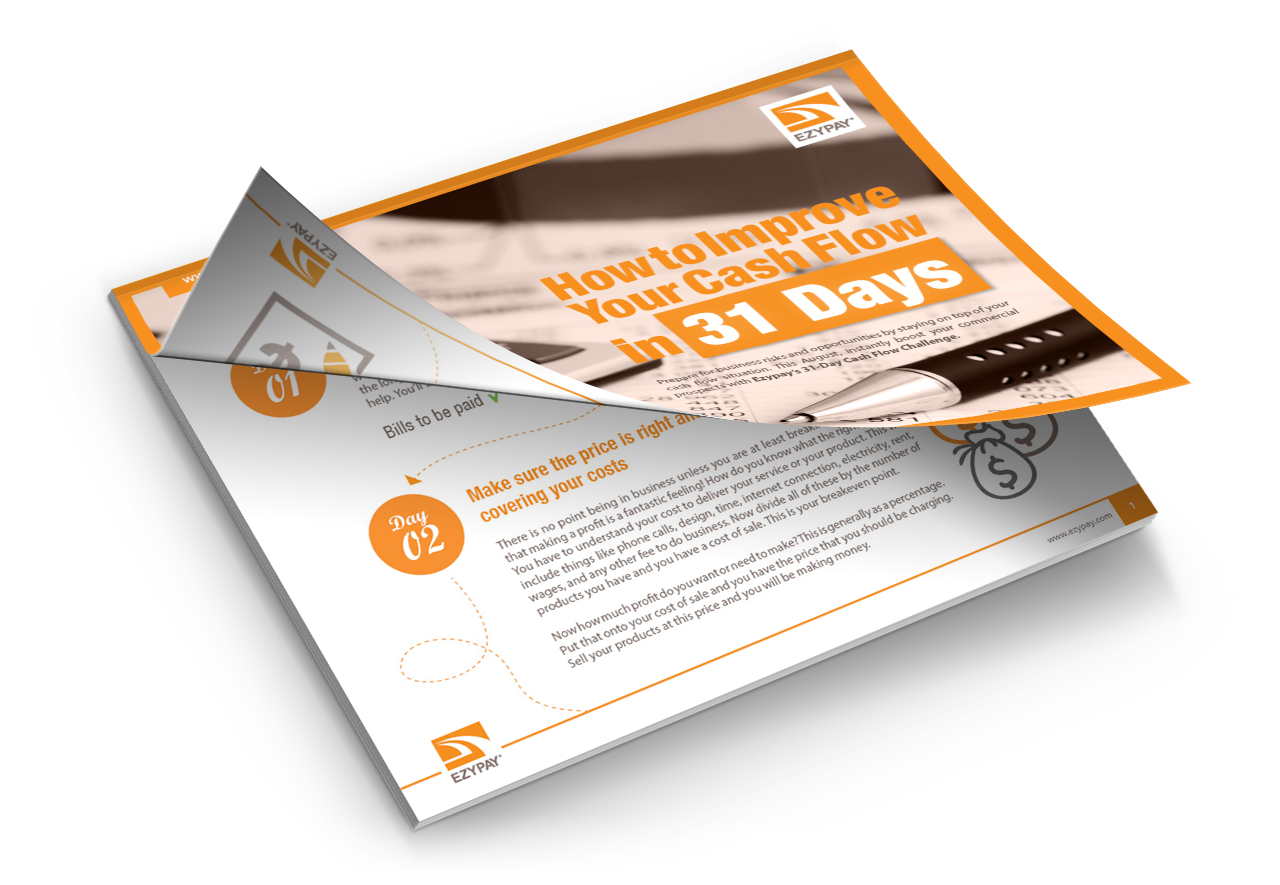 Ezypay

Presents

31 Tips to Improve Your Business Cash Flow

In the business world, cash is king. Your business can succeed or fail from too little cash flowing through it. It's super important to always ensure there is sufficient business cash flow to keep up with your bills and expenses each month. Ezypay who are specialists in business cash flow and have been increasing business cash flow for businesses across Australia and New Zealand for nearly 20 years. Offering a unique collect and forget payment system it means that collecting business cash flow becomes easy and not something that you need to worry about.

We have created a free downloadable ebook with 31 tips to improve your business cash flow. It's designed for you to make one change a day in your business to help you increase cash flow. So within a month you will be in a much better position from a cash perspective.

Download your copy of the FREE guide to improving your business cash flow by entering your contact details on the right. You will then receive a download link containing 31 strategies you can instantly implement to create a business with a healthy cash flow.

Please share the free guide in your favourite social media channel with the share buttons below. It's a free guide especially designed by experts in cash flow.